New Homepage Wireframe Design Sample / coding in progress
Art Direction for all aspects of the brand
Creative lead for UI and web development team
Present concepts and collections to BoardPusher Leadership during meetings
Creative writing for website, emails, blog, social media, and advertising
Conception of campaigns and strategies
Creation of Board Graphics
Product Development
Sales Development
Skateboard Production Technique Development
Warehouse Fabrication
BoardPusher is user driven skateboard company that produces professional level skateboards with graphics that are created by the consumer. There are no limits to quantity or creativity allowing skateboarders, crews, artists and all folks alike to embrace the DIY culture that skateboarding was born in.
Take a look at www.boardpusher.com/blog to see several examples of copywriting and graphics combos that have been used over emails and social media platforms for BoardPusher
BoardPusher 2016 Shape Catalog available as a downloadable PDF:
BoardPusher Email Sample:
BoardPusher Home How To Videos, shot using cameras a phones as a DIY experience to answers some of the most asked questions:
BoardPusher Skateboard Samples:
Collection of BoardPusher Design Elements:
BoardPusher Skateboard Photos. While I don't claim to be a professional photographer I enjoy taking photos. The instant satisfaction of framing the shot, setting the speed, aperture, and then hitting the button at just the right second has a lot of appeal to me. Here is a collection of me trying to do just that: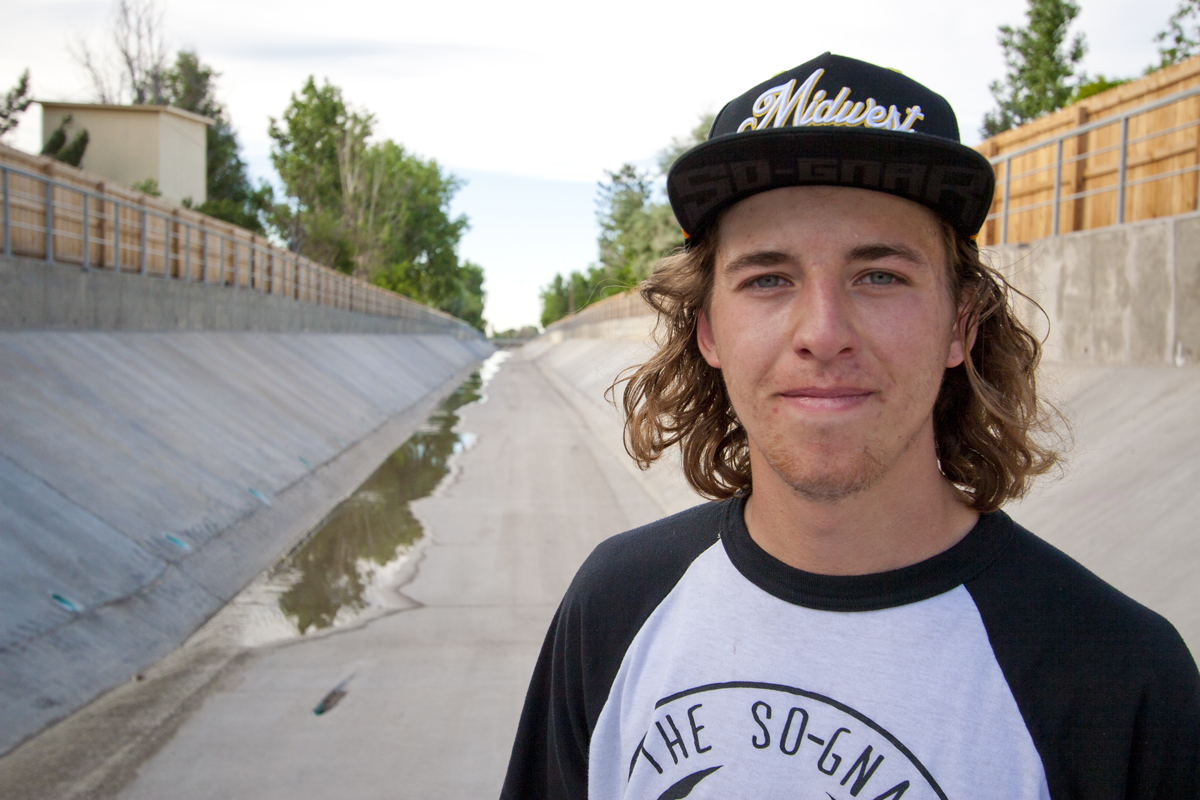 Three years, four countries (on three continents), and six total Summer X Games stops of Art Direction for Ford Automotive.
Responsible for designing skate parks that would serve as the interactive hub of Ford's presence at the X Games.
Transformed the process for global events.
Conceptualizing and presenting the park design to Ford senior leadership during strategy meetings.
Building the features, setting it up on location, then directing and working with a team of artist to paint the course.
Managing the skateboard / bmx demos
Entertaining spectators as they interacted among Ford products.
This project was massive involving a lot of planning and strong leadership that could coordinate between multiple agencies, Ford staff and X Games crew. Being on the road it was import to go with the flow and be resourceful when needed in order to hit the tight deadlines that had been set by X Games. While most of the time things went smoothly, sometimes things go array. Even when we got caught without our supplies showing up in Brazil we were able to work through it. In the end According to X Games attendance exit polls, Ford had the most exciting and memorable booth at Summer X three years running.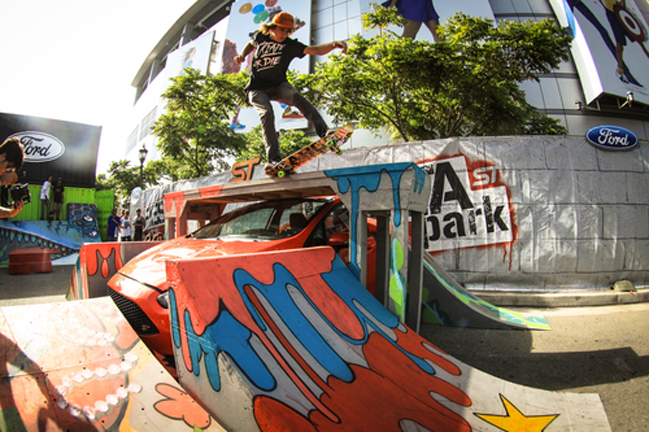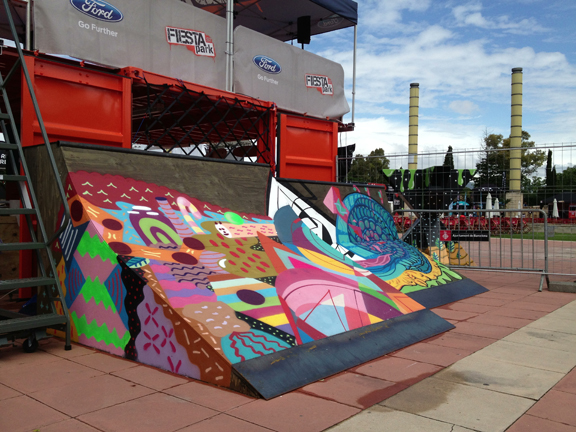 Featuring artist: Annie Preece, Zosen Bandido, Kenor, MEGX, Olja, Highraff, Pat Milbery, and myself.
Consulting with Zumiez Marketing Director
Fabrication of custom rail features that would become part of the course.
Fabrication of a custom box feature to secure Zumiez logo branding at the events.
Zumiez signed up to be a sponsor of Transworld Snowboarding's 2015 Trans Am Contest and So-Gnar's Snowboard Camp Tour. Their branding needed to be part of the experience. Wanting to make the iconic orange Zumiez Couch more then just something sitting on the sideline at the events, but a feature for riders to jib on. The solution was to have me bend and weld a custom box rail that would slide down over the top of the couch yet stay in place allowing the snowboarders to grind across. As a sidekick I also built a small fun box that was branded with the Zumiez orange logo under grindable plexiglass. Each of the tours received a custom course build for every stop, allowing the different park crews to creatively include the features that had been conceived. The couch rails produced interactive experiences for the riders as well as an exciting show to watch for onlookers to engage with the Zumiez brand.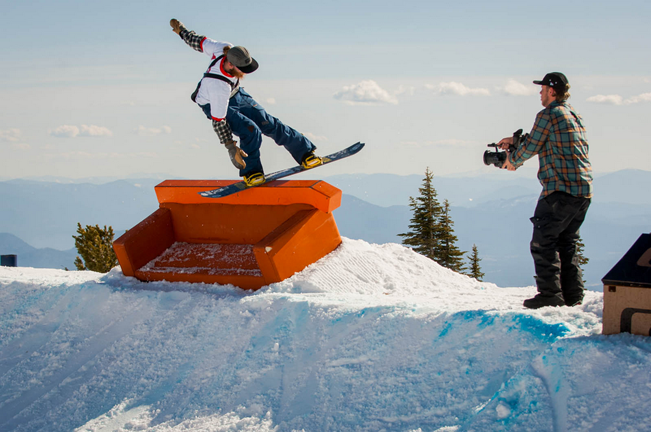 Consulting and creation of proposal material for So-Gnar to present Ford Leadership.
Design and Fabrication Specs for turning two Ford Transits into Snow Dream Machines.
Fabrication and installation of custom features for Ford Transits
I teamed up with So-Gnar for their Ford Automotive sponsorship package of the Snowboard Camp Tour. We put together a comprehensive proposal consisting of turning two Ford Transits into dream snow machines. One for passengers and the other an empty shell to be transformed into a snowboard utility vehicle. I sketched up then fabricated all the bells and whistles including; roof storage racks, ladders, a board rack, a snowboard tuning station, storage cabinets, a boot dryer, a dj table with speaker mounts, a drop in ramp for urban shredding and a gear hauling sled. Showcasing the versatility of the Transit as they made there way from coast to coast, these fully functional vehicles assisted the So-Gnar crew every step of the way. Made the tour a whole lot more fun, and created a grass roots marketing campaign for Ford Automotive at the same time.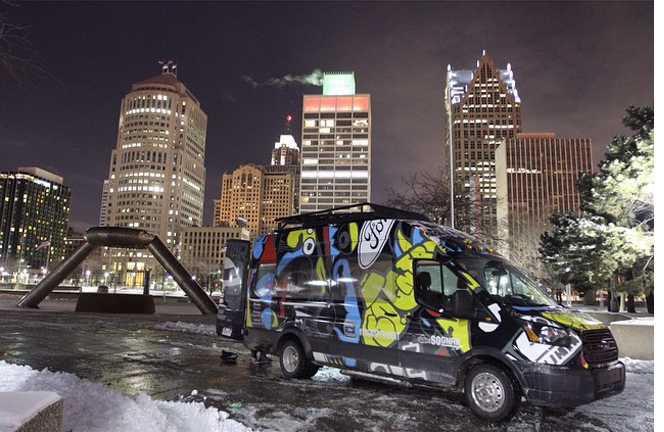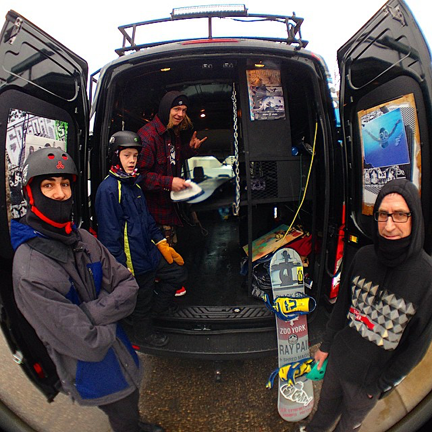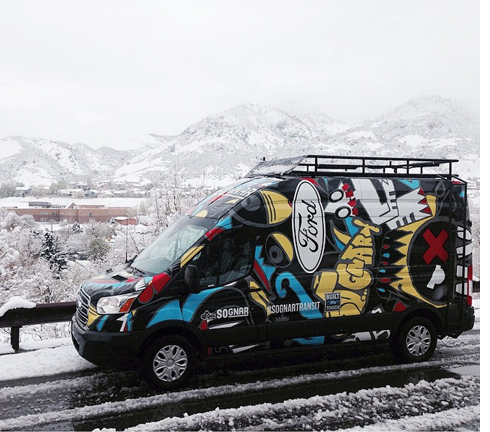 Live action icon illustration for video
ESPN needed a way to spice up a video where Tony Hawk explains the progression and influence that film and the technology behind it has had on the history of Skateboarding. I grabbed some markers and drew on a slab of wood as he talked, illustrating key moments. This improved the story telling aspect of the video by helping the audience visually connect the dots.
Yeti Cycles conceived a Proven Here________ ad campaign for print. They wanted to personalize each excursion by giving the destinations that are featured a hand done font. I came up with a chunky expressive cursive that will be used throughout the series and different layouts.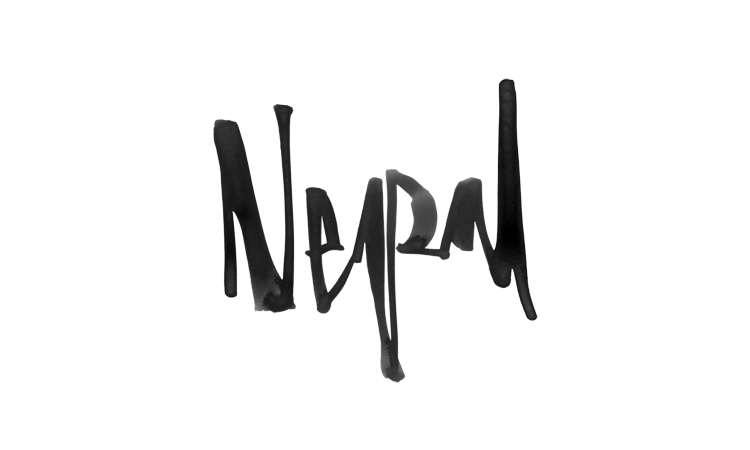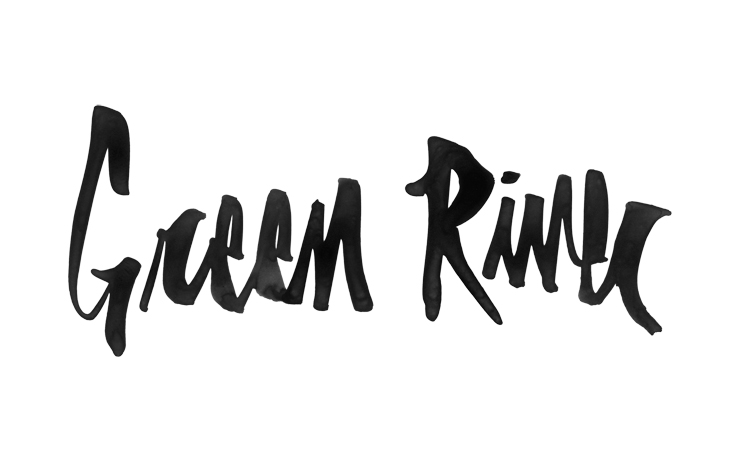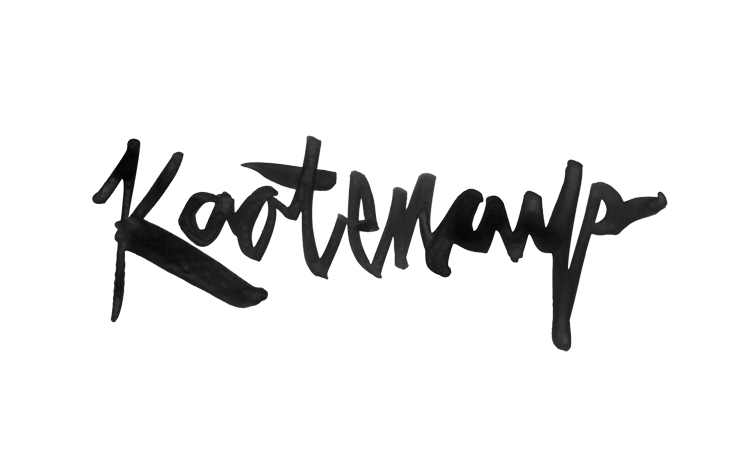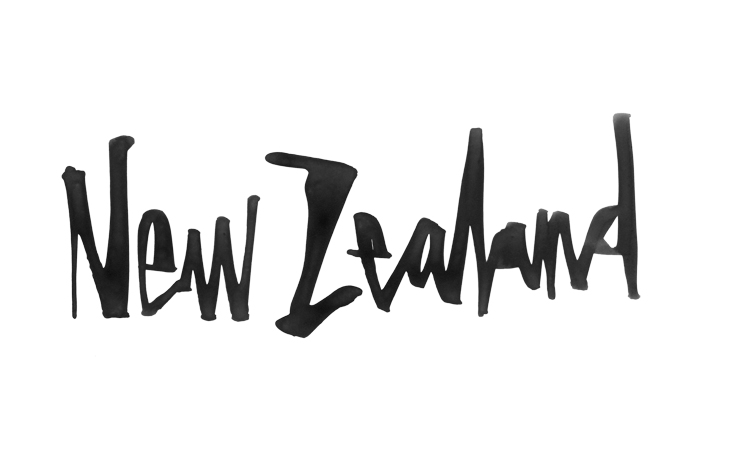 I have created a few shirt designs for Yeti. This particular one is for the Tribe Gathering in Montrose, CO, happening this July. Based off of a yeti foot combined with a chain heel. Figured such a juxtaposition should be encompassed by more parts, hence the mountain bike tire. Montrose was written out with a custom font inspired by tire tread and classic western letters. The drawing was done by hand and colored digitally.
Re-Branding
Design
Verbiage, including slogans
As part of my freelance time at firms I have created several rebrands. Here is the rebranding of a Litigation / Court Reporting Firm. As a well established business they didn't want to lose their heritage so I approached the logo with a cleanup instead of a huge overhaul. This resulted in instant recognition of their brand but a clear difference from the previous versions weight distribution.
You can't fake heritage and they have a long standing history of court reporting. I wanted use that to history, and was inspired to create the old keys in a modern minimalist way. The green gold was introduced as a color mimicking gold leafing that was found on many vintage typewriters and stenographs. The key board can be found throughout the graphics as it became part of the new aesthetic and branding.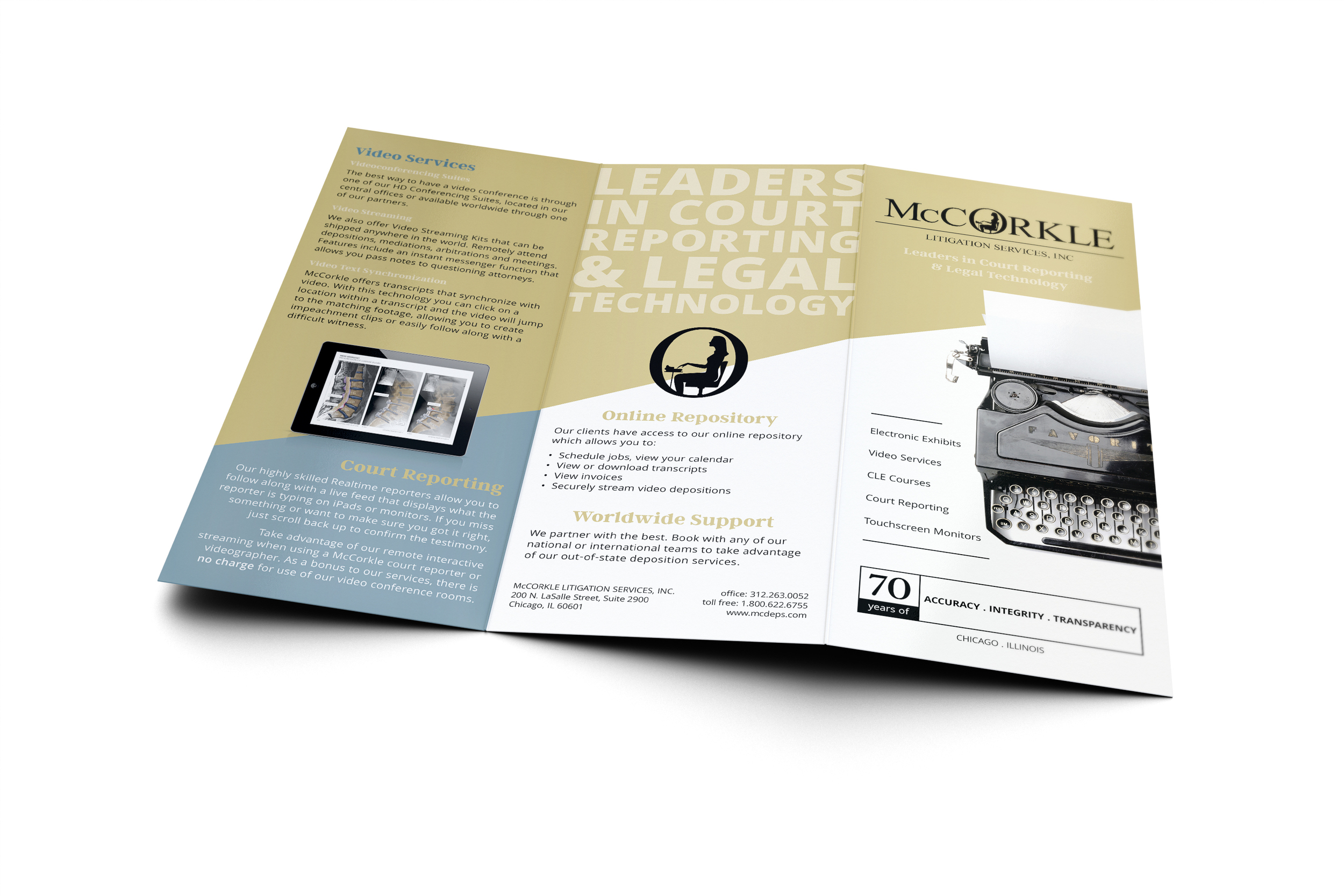 A trifold was still very important to their trade show marketing. Again I wanted to modernize the process the and show how technology may have changed as well as some of their services. They are a company that proudly provides for clients and evolved well with the change in times and technology. Same goes for the trade show banners shown below.
This is a sample of an email that is being coded and sent to clients when their transcripts and video have been uploaded to their online account. Of course they will be writing their own verbiage for this one.
Poster Design
Copywriter / Verbiage Concepts
The theme given to me was "Space." I wrote up all creative verbiage and created the illustration based off the idea Space Cadet's would be in attendance. It was was over 420 after all. The final Grenade Games Six poster was printed with green tones, but this was my favorite version.
Beer Tap Design and Fabrication
PBR asked me to create a series of tap towers. To do this I up-cycled some old skateboards and laser engraved a design into the panels, leaving each panel and tower slightly unique. The front panel is made to slide (without tools) so that it can be securely assembled and installed over existing bar beer taps. The handle will be a classic PBR branded pull. These are featured in a few Illegal Pete's in Colorado and New Mexico.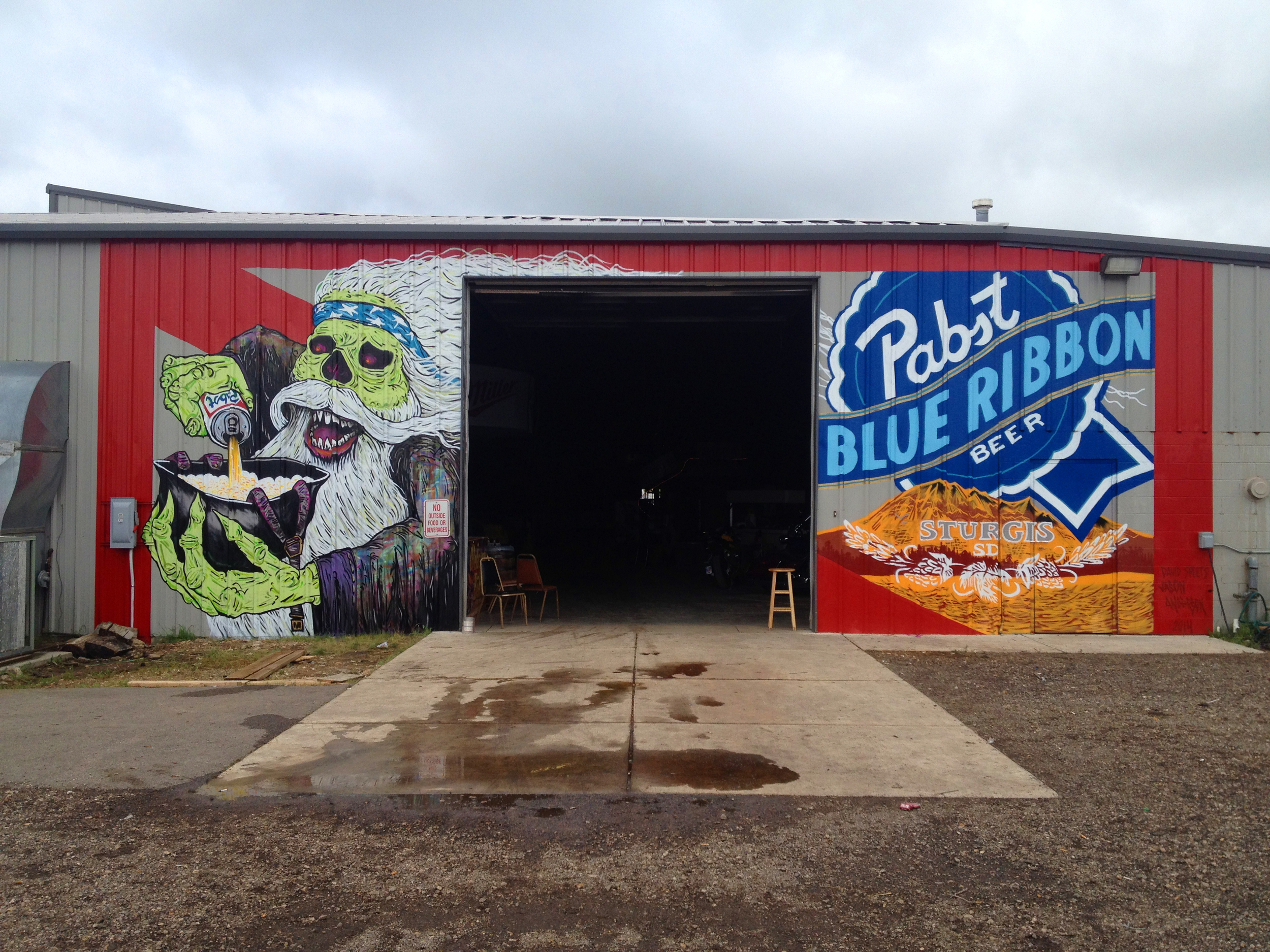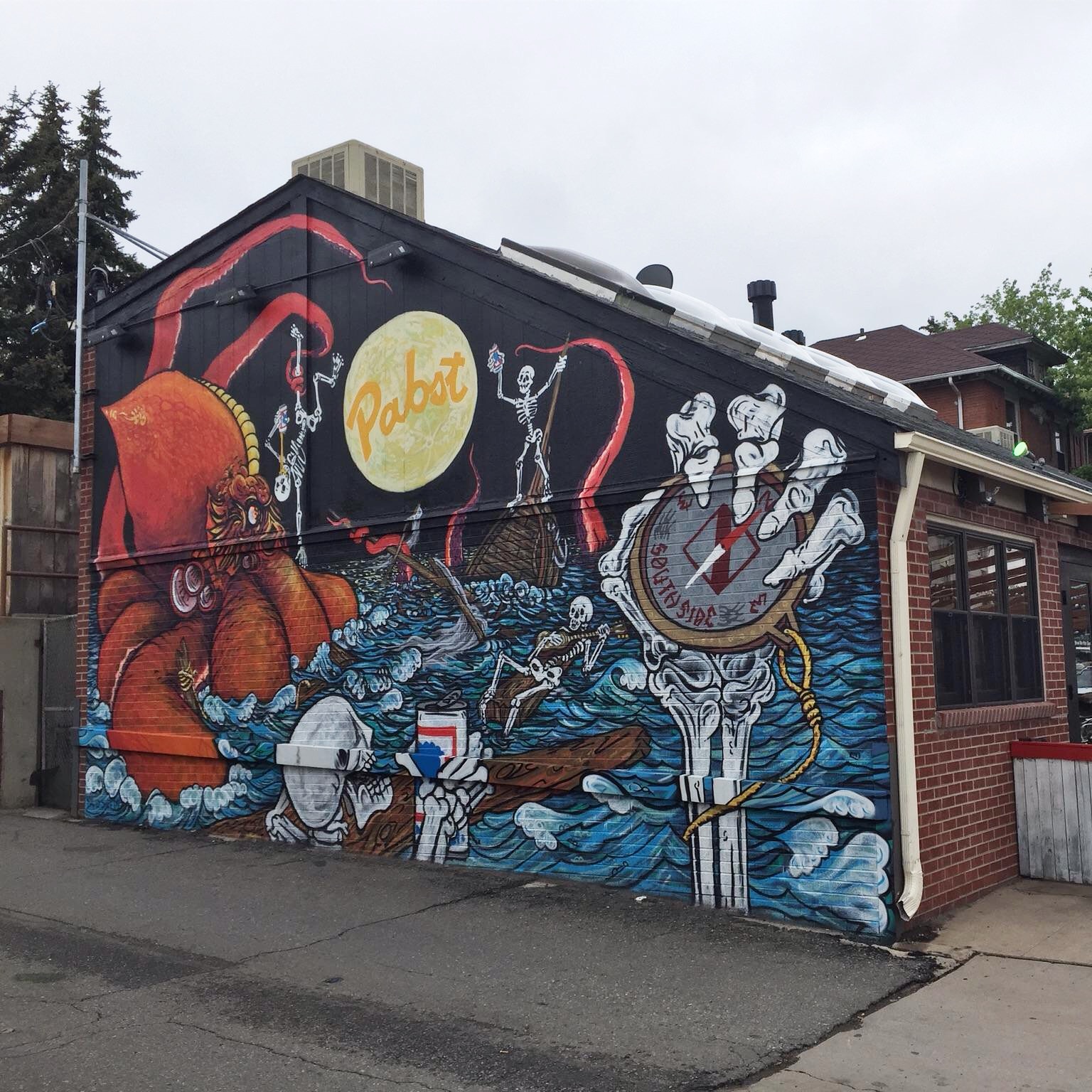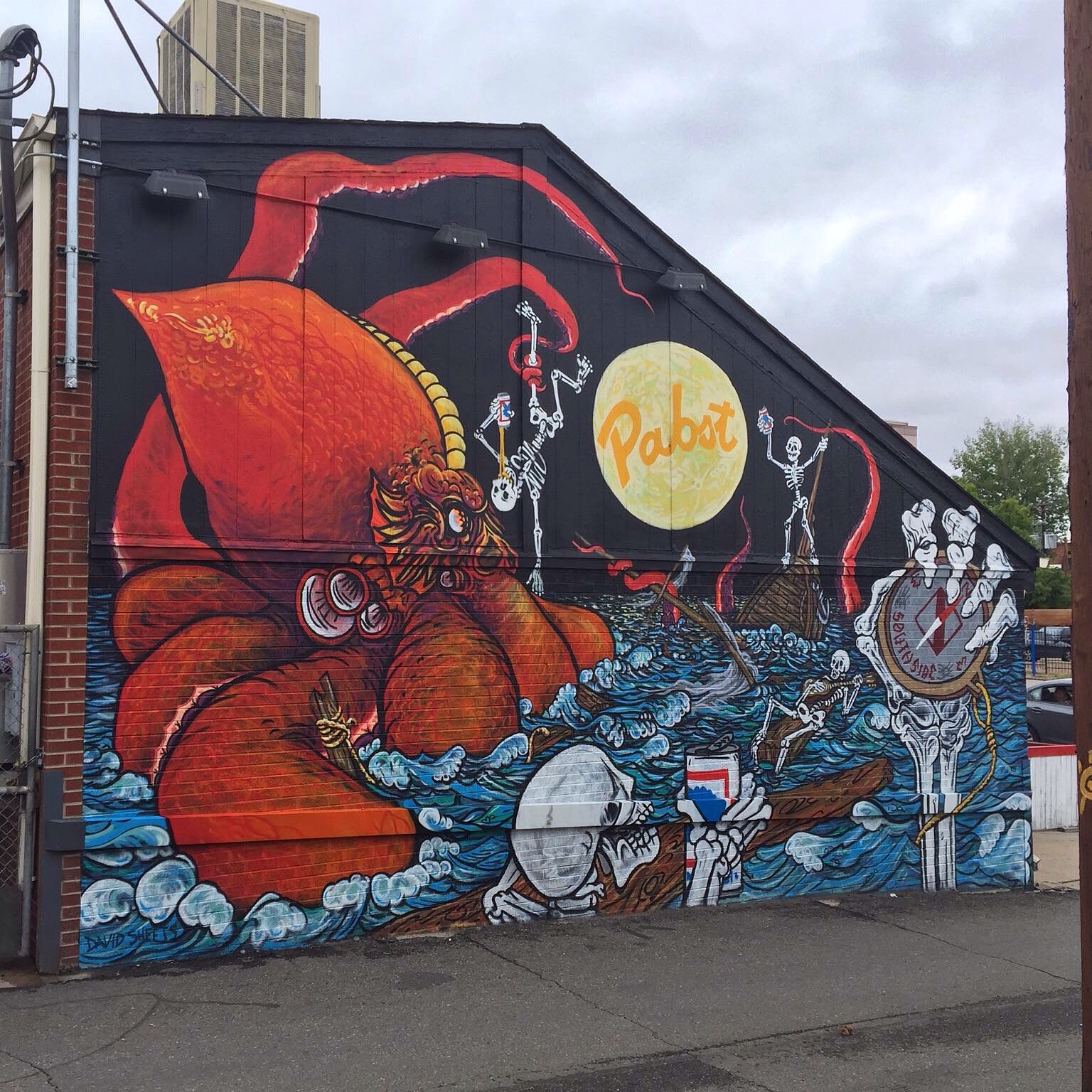 Various Design Projects and Elements: